As part of nutrition month we've been thinking about our healthy eating habits at the office. The latest studies have shown that there is a trend away from the three traditional meals of the day towards more smaller meals or snacks. Following this trend it becomes more and more important to make sure those snacks are healthy.
While fresh fruit and vegetables are obvious winning choices, it's nice to change it up once and a while. Here are three recipes that we make and bring to the office from time to time when we need an energy boost.
Savoury muffins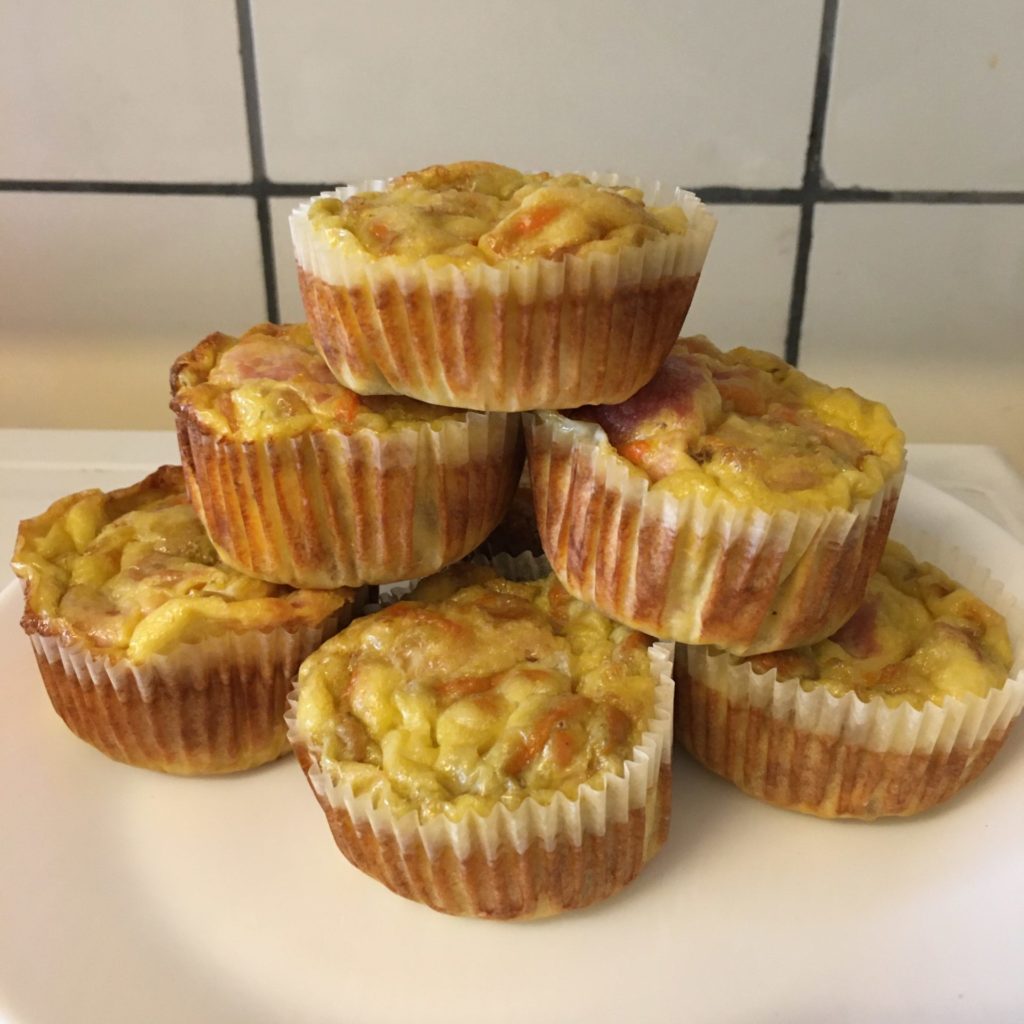 Don't have time for breakfast in the morning? These muffins can be made in advance and frozen. In just a few seconds in the microwave and they are ready to go. Feel free to change the veggies and meat added to these muffins.
Ingredients
2 cups self-raising flour
3/4 cup cheese (grated)
1/2 cup finely chopped ham
1 red pepper, diced
1/4 cup mushrooms, finely chopped
150 g melted butter
1 cup milk
1 lightly beaten egg
Instructions
Preheat the oven to 350°F.
Line a 12 cup muffin tray.
In a bowl, place the flour, cheese, red pepper, mushrooms and ham.
In a jug, combine the egg, milk and butter.
Pour the wet ingredients into the dry ingredients and mix until just combined.
Pour into the tray and bake for 15-20 minutes.
Makes about 12 muffins. Recipe adapted from this recipe.
Breakfast Cookies
This recipe is loved by both kids and adults. Great to eat for breakfast on the go or a snack at the office. Easily adaptable and vegan.
Ingredients
1 1/2 tbsp chia seeds
1/4 cup milk (almond milk can be substituted to make it vegan)
2 ripe bananas, mashed
3/4 cup old fashioned rolled oats
1/4 cup unsweetened shredded coconut
1 tbsp almond butter
large pinch of cinnamon
1/4 cup chopped dates or raisins
1/4 cup dark chocolate chunks
Instructions
Preheat oven to 350°F.
In a small bowl, stir together the chia seeds and milk and let the mixture sit for about 10 minutes, or until the chia seeds have created a nice gel-like consistency.
Pour the chia seed gel into a medium sized mixing bowl and add in the mashed bananas, oats, coconut, almond butter and cinnamon until well combined.
Stir in the dates and chocolate chunks.
Scoop out dough (about 1-2 tablespoons worth) onto a greased cookie sheet and press the dough down a little to make more of a cookie shape.
Bake for 17-20 minutes, or until the bottom of the cookies have browned a tiny bit.
Makes about 15 cookies. Recipe adapted from this recipe.
'Healthy' Chocolate Muffins
A sweet treat that provides some nutritional value and great to share with colleagues. Gluten free too.
Ingredients
540ml can chickpeas, drained and rinsed well
3 large eggs
1/2 cup sugar
1/3 cup cocoa powder
1/4 cup milk
1/4 cup melted butter
1 teaspoon baking soda
1/4 tsp salt
1 tsp vanilla
1 large handful (about 1 cup) spinach leaves
Instructions
Preheat oven to 350°F.
Line muffin tray with paper liners.
Buzz all ingredients in blender until smooth.
Pour batter into muffin tray. Bake 18-20 minutes until toothpick inserted into centre comes out clean.
Makes 12 muffins. Recipe adapted from this recipe.
Share your favourite snack recipes below.